Tasmania whale stranding: 200 whales dead, 35 remain alive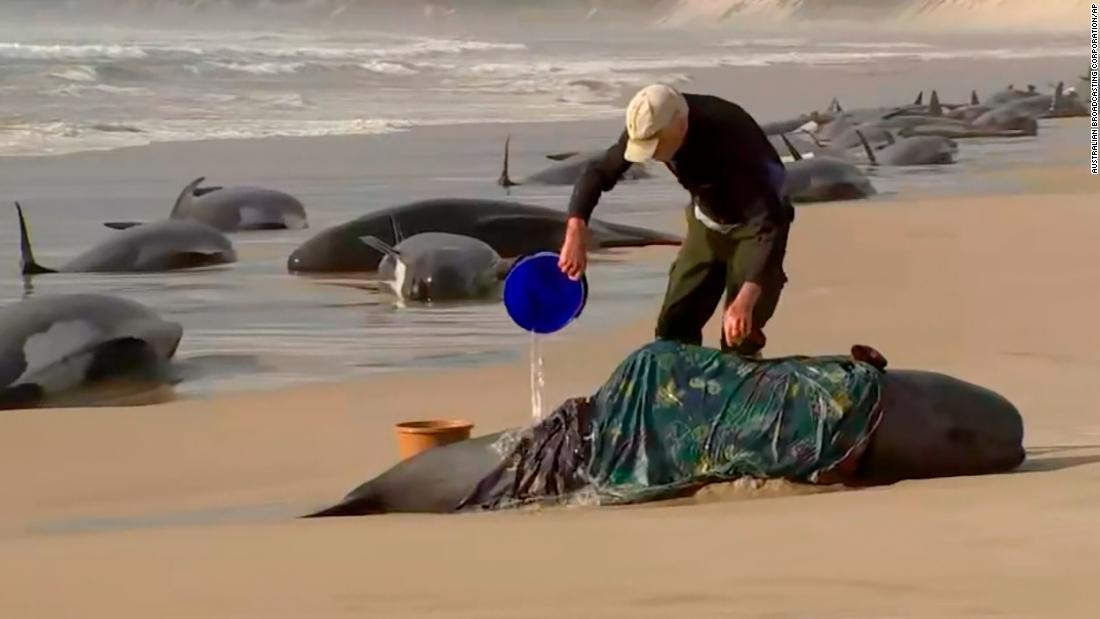 The pilot whale was found stranded on a bare beach off the coast of Tasmania on Wednesday.
Rescue work is underway to save the remaining whales.
"Our main focus this morning is to really get involved in the rescue operation and get [the whales] release," Tasmania Parks and Wildlife's Brendon Clark told the ABC on Thursday.
"We are aware that some of them may come back ashore, so we will monitor that."
Rescuers had estimated that about half of the whales were still alive.
It was the second mass stranding of whales in Tasmania this week, after a dozen sperm whales were found dead on another beach, mostly young males thought to be from the same bachelor part.
Cases of whale strandings have puzzled marine scientists for decades.
The largest stranding in Tasmania occurred in 2020, when more than 450 pilot whales were spotted.