Will Van De Crommert: Writer behind 'Mirrors' song used in Trump rally and similar to QAnon theme hits out at its use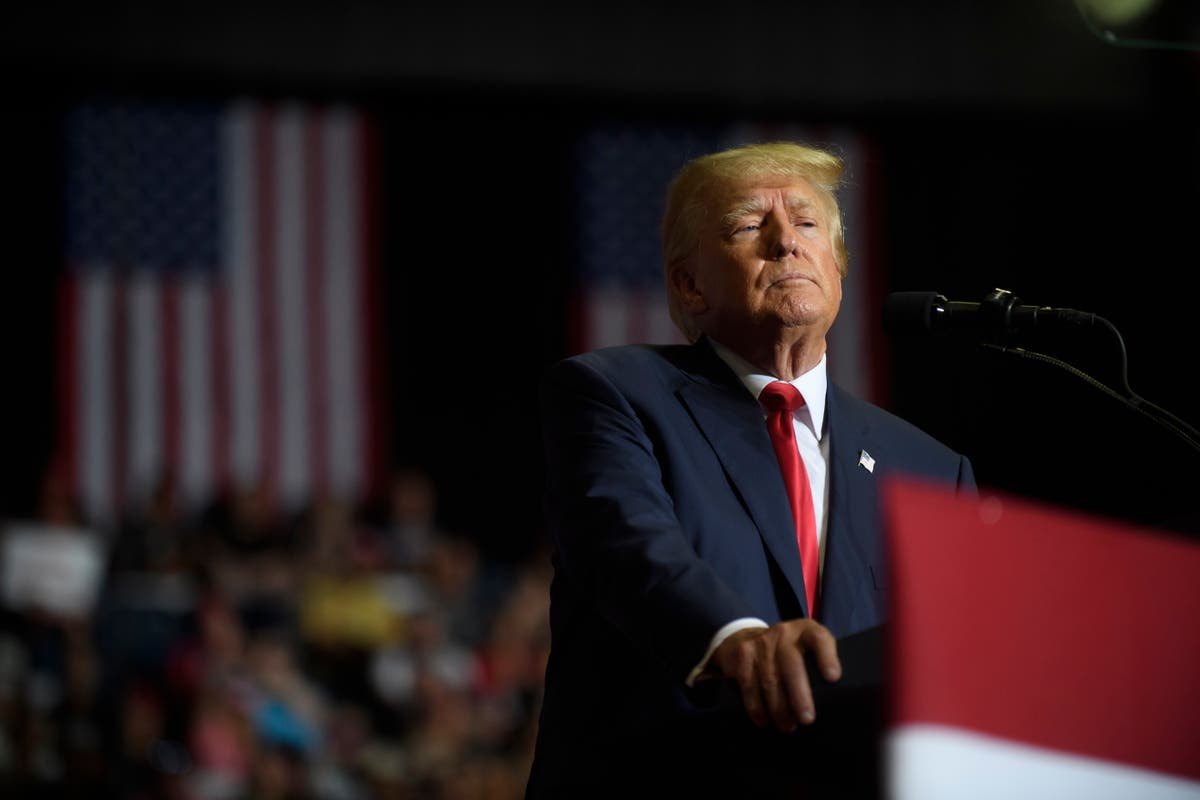 The author of a song that played at Donald Trump's rally in Ohio last week objected to the former president's use of his creation, which sounded similar to a QAnon theme.
The song, which was played when Trump appeared in Youngstown, Ohio, on Saturday, has drawn a lot of attention because of its similarity to QAnon's unofficial theme "Wwg1wga," which stands for QAnon's slogan "Where We Go, We All Go" .
The former president's aide was quick to deny that the song played at the rally was QAnon's theme song, saying it was a royalty-free track called "Mirrors" by composer Will Van De Crommert.
Now it turns out that Mr van der Cromert was unhappy with the use of his music at rallies and wanted to distance himself from the campaign and conspiracy theory groups.
The song "Wwg1wga" is attributed to an artist named Richard Feelgood.in a statement Weekly newspaperMr van der Cromert said he had nothing to do with QAnon, Mr Feelgood and Mr Trump.
He accused Mr Feelgood of "illegally" distributing his music.
"I disagree with QAnon and this person [Feelgood] Illegal distribution of my music in their own name," the outlet quoted him as saying.
The author also emphasizes that he is dissatisfied with the use of "mirrors" or comparisons to QAnon at Mr. Trump's rallies, and does not wish to have any association with such beliefs.
Mr. Feelgood's song came out in 2020, while "Mirrors" was uploaded to Mr. Can De Crommert's SoundCloud profile in 2019.
"Richard Feelgood is clearly wrong about the song 'Mirrors' (renamed 'Wwg1wga')," Mr Van De Crommert said.
"The recordings of 'Wwg1wga' and 'Mirrors' are identical and the owner was illegally renamed, repackaged and redistributed to streaming platforms by Richard Feelgood," he told the outlet.
The song was played as Trump was holding a rally in Youngstown, Ohio, in support of Republican Senate candidate JD Vance.
Along with the song, the event also made headlines with index-finger salutes from dozens of Mr. Trump supporters, compared to gestures at evangelical conferences and even a Nazi siege salute.
However, some said it was just a reference to Trump's "America First" slogan.