Tory minister 'concerned' by Putin's nuclear threats amid fears of 'escalation'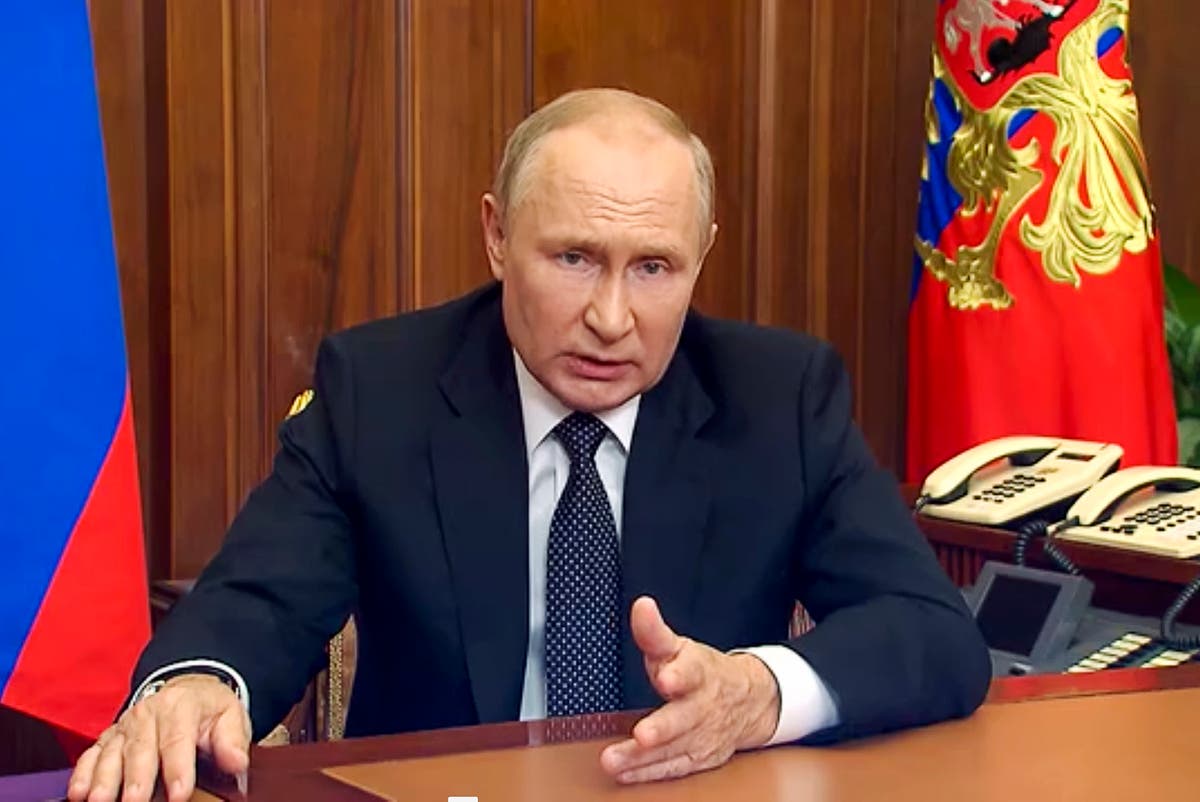 The British foreign minister said Vladimir Putin's threat of nuclear weapons was "quite worrying".
Gillian Keegan said overnight comments by the Russian president were "clearly an escalation" and urged calm.
In a televised speech, Putin accused the West of "nuclear blackmail" and said his country could respond.
"The last language is quite worrying and obviously we would urge calm," FCDO Minister Ms Keegan told Sky News on Wednesday morning, responding on behalf of the UK government.
"It's something we should take very seriously because, you know, we have no control.
"I'm also not sure if he's really in control. I mean, it's obviously an escalation, and of course for the Russian people, they're going to be drafted into this war now."
Speaking on Wednesday, Putin criticized "statements by some high-ranking representatives of major NATO countries regarding the possible use of nuclear weapons of mass destruction against Russia".
He told his audience: "To those who allow themselves to speak out about Russia, I would like to remind you that our country also has various means of destruction and is independent and more modern than that of NATO countries, when our territorial integrity is a country. Threatened, we will certainly use all means at our disposal in order to protect Russia and our people," adding: "This is not bluff."
The Russian president also announced a partial military mobilization, which is expected to call up 300,000 reservists.
Deputy Foreign Secretary Keegan said the UK would "absolutely continue to support Ukraine".
"For Ukrainians, you know, it's the same message. We're there, we're by your side, and we'll help us as much as we can," she said.
The minister also told BBC Breakfast: "There will always be discussions through Ukraine or other countries or directly, so we will continue to urge calm and continue these discussions where possible.
"I don't know where it went. I mean, obviously, the big news for the Russian people is that some of them are going to be drafted, etc.
"So far, I think Russia has lost about 55,000 soldiers. A lot of people have lost their lives from Russia in this war."
British ambassador to Ukraine Melinda Simons said after Putin's speech: "Have seen Putin's speech. He still refuses to understand Ukraine. Partial mobilization and a sham referendum will not change this fundamental weakness."