Thousands Call For Removal Of Show Hosts Who 'Jumped The Queue' To See Queen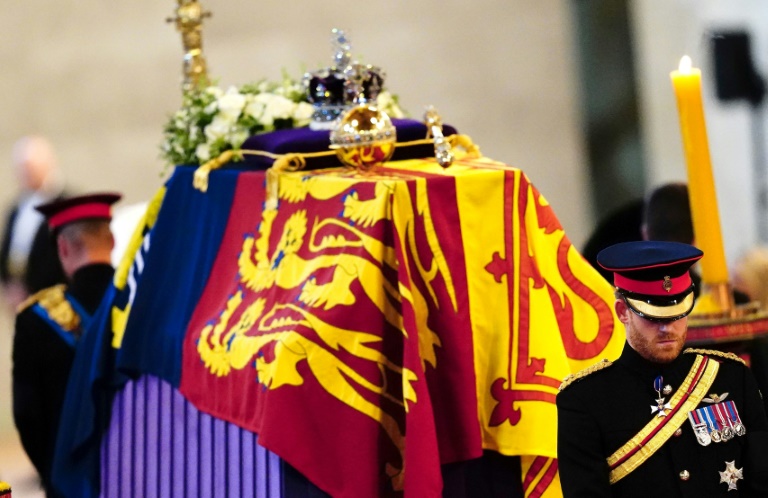 At least 14,000 people have signed a petition calling for the removal of two British morning presenters for allegedly "jumping in line" while visiting Queen Elizabeth's coffin at Westminster Hall.
Holly Willoughby and Phillip Schofield were pictured skipping the queue as several waited in the cold weather to pay their respects to the monarch who died on September 8 at the age of 96.
The pair were presenters of "This Morning" on British television network ITV.
a video by sharing Yahoo News showed Willoughby and Schofield, dressed in black with gloomy expressions, walking across the hall on September 16, where the Queen lay before her funeral.
early tv network clarify Willoughby and Schofield did not cross the line and reported the incident in the area.
"We asked Philip and Holly to be part of a movie on this Tuesday show. They didn't jump in line, they didn't have VIP access, they didn't go through the queen lying in the state – they were covering the event in a professional capacity as part of the world media," it says.
Willoughby broke his silence on the issue on Tuesday, saying: "Like hundreds of accredited broadcasters and journalists, we have official clearance to enter the lobby."
"It was all about reporting this incident to the millions of people in the UK who were unable to visit Westminster in person. The rule was that we would be escorted promptly to the back platform. By contrast, those paying tribute walked alongside the coffin. Walk in carpeted areas and have time to stop," he said. Add to in a statement on the show's website.
Media accreditation was indeed granted to journalists who requested access to Westminster Hall "with the aim of covering this event for the millions of people in the UK and around the world who were unable to visit Westminster in person", UK Parliament spokesman tell the BBC.