McDonald's reopens in war-torn Kyiv for the first time since invasion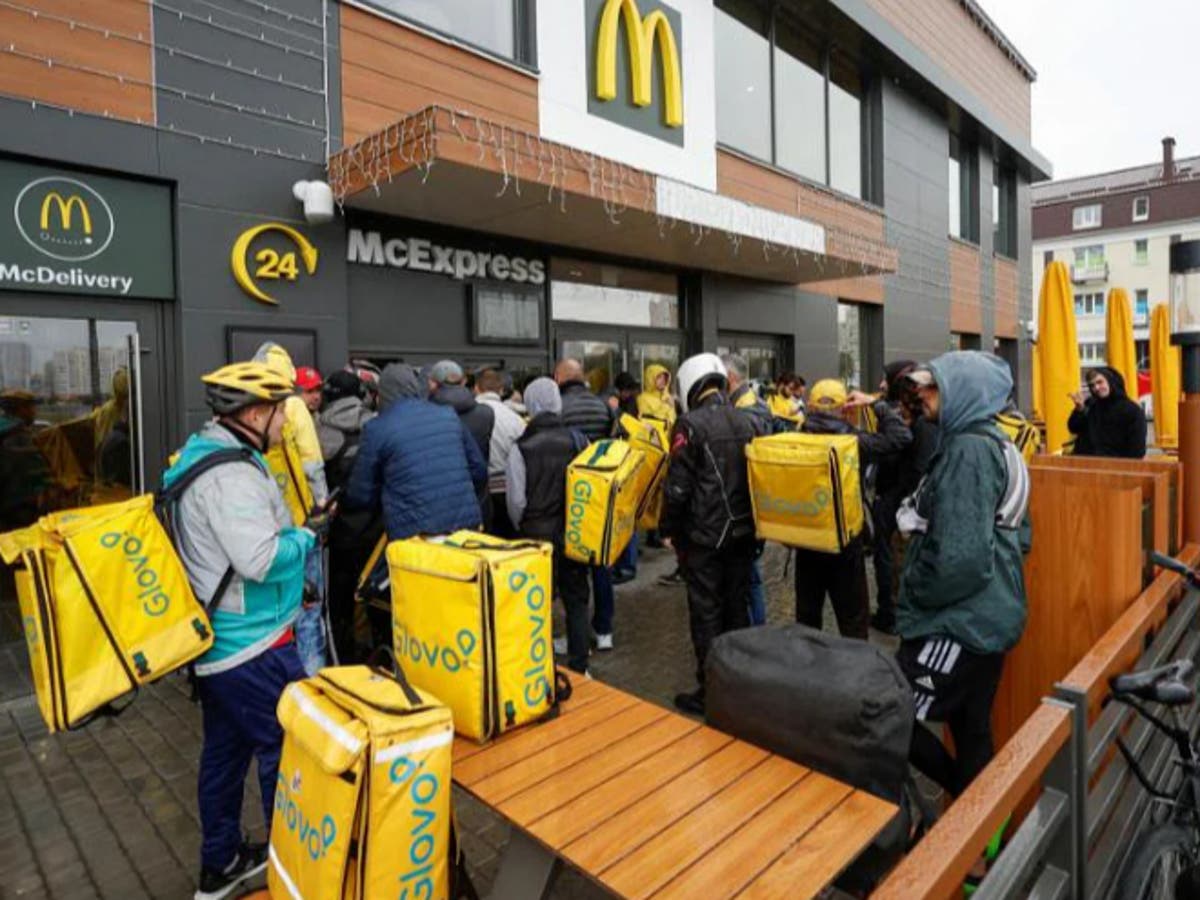 American fast-food chain McDonald's reopened in Kyiv on Tuesday since Russia invaded Ukraine.
McDonald's said in a statement that it would reopen, but only for deliveries, "following negotiations with Ukrainian officials, security experts and suppliers."
After the fast food chain reopened, it saw many employees wait in line to pick up takeaway orders from the store.
"I think there will be a lot of excitement," the news agency quoted a delivery man as saying.
Many customers were also seen picking up their orders in person outside the store in Kyiv.
McDonald's ceased operations in Ukraine on February 24 after Russia launched its war in Ukraine.
"As part of a phased reopening plan, seven more stores will be opened in Kyiv, followed by more restaurants in the capital and other cities in the western part of the country," the fast-food chain said in a statement.
Restaurants in Kyiv and western Ukraine will reopen in stages over two months, the fast-food chain said.
McDrive and dine-in restaurants are only open in October.
McDonald's Ukraine's communications director, Alesya Mudzhyri, said the fast-food chain was implementing enhanced procedures for the safety of employees and customers, and said the restaurant would be open from 9 a.m. to 9 p.m. but "will be closed during air raid alerts."
In a statement issued in August, McDonald's said: "We have spoken extensively with our employees who have expressed a strong desire to return to work and to see our restaurants reopen in Ukraine, it is safe to do so. And responsible.. In recent months, there has been a growing belief that this will support a small but important sense of normalcy.
"Ukrainian officials say the resumption of business operations will support the local economy and the Ukrainian people."
Meanwhile, Russian President Vladimir Putin announced a partial military mobilization in his state address on Wednesday, a new order for Russian reserves to contribute to the war effort.
But Bridget A Brink, the U.S. ambassador to Kyiv, saw Putin's statement as a sign of failure and vowed that the U.S. would continue to support Ukraine in resisting Russian aggression.
"Fake referendums and mobilizations are signs of weakness, a sign of failure for Russia," Ms Brinker said in a tweet. "The United States will never recognize Russia's claim to annexing Ukrainian territory, and we will continue to stand with Ukraine as long as it needs to."