Jesse Powell Stepping Down as Kraken's CEO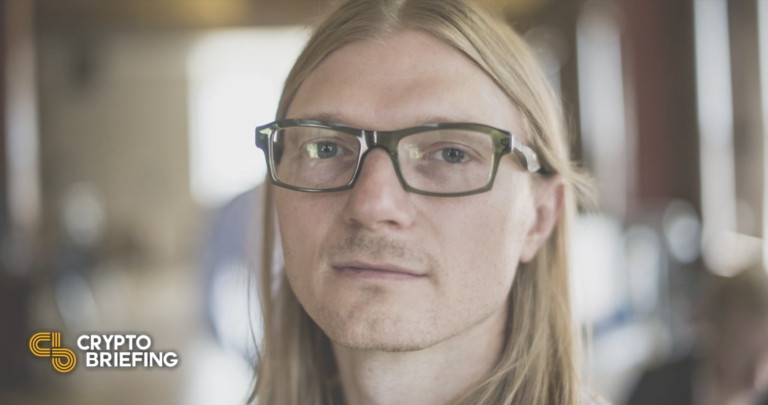 key takeaways
Jesse Powell is stepping down as Kraken's chief executive, a role he has held since the company's inception in 2011.
He will be succeeded by Kraken's chief operating officer, Dave Ripley, who has been with the company for six years.
Powell will remain involved with Kraken and will serve as chairman of the company's board of directors.
Jesse Powell is stepping down as CEO of major cryptocurrency exchange Kraken.
Jesse Powell is stepping down.
according to a statement Following his departure from Kraken, Powell will step down as CEO to become chairman of the company's board of directors. As Kraken's co-founder, Powell has served as the company's CEO since its inception in 2011.
Kraken's current COO, Dave Ripley, will succeed Powell as Kraken's next CEO.
Ripley has been working with Kraken for the past six years. Powell said Ripley's experience gave him "confidence that he was the ideal successor." Ripley added that as CEO, his goal is to "accelerate cryptocurrency adoption" by expanding Kraken's product portfolio.
In the meantime, Powell will continue to be involved with the company in other ways. He said he will spend time on Kraken's "product, user experience and wider industry pitch."
Powell has been an advocate for free use of cryptocurrencies. Earlier this year, he criticized the Canadian government for trying to seize cryptocurrency funds belonging to protesters. He also refused to freeze Russian crypto accounts outside the scope of sanctions.
This summer, he criticized the sanctions imposed on Tornado Cash, arguing that mixers have legitimate uses and individuals have a right to privacy.
Powell has also made controversial remarks on a variety of social and political topics.exist Junehe encouraged some left-wing activists to leave the company.
The dispute did not appear to have led to Powell's resignation, as he has been out of office for a year.
With or without Powell at the helm, Kraken is one of the largest cryptocurrency exchanges. It is currently valued at $11 billion with a daily trading volume of $665 million.
Disclosure: At the time of writing, the author of this article owns BTC, ETH, and other cryptocurrencies.