Israeli PM meets Turkish president, first time in 14 years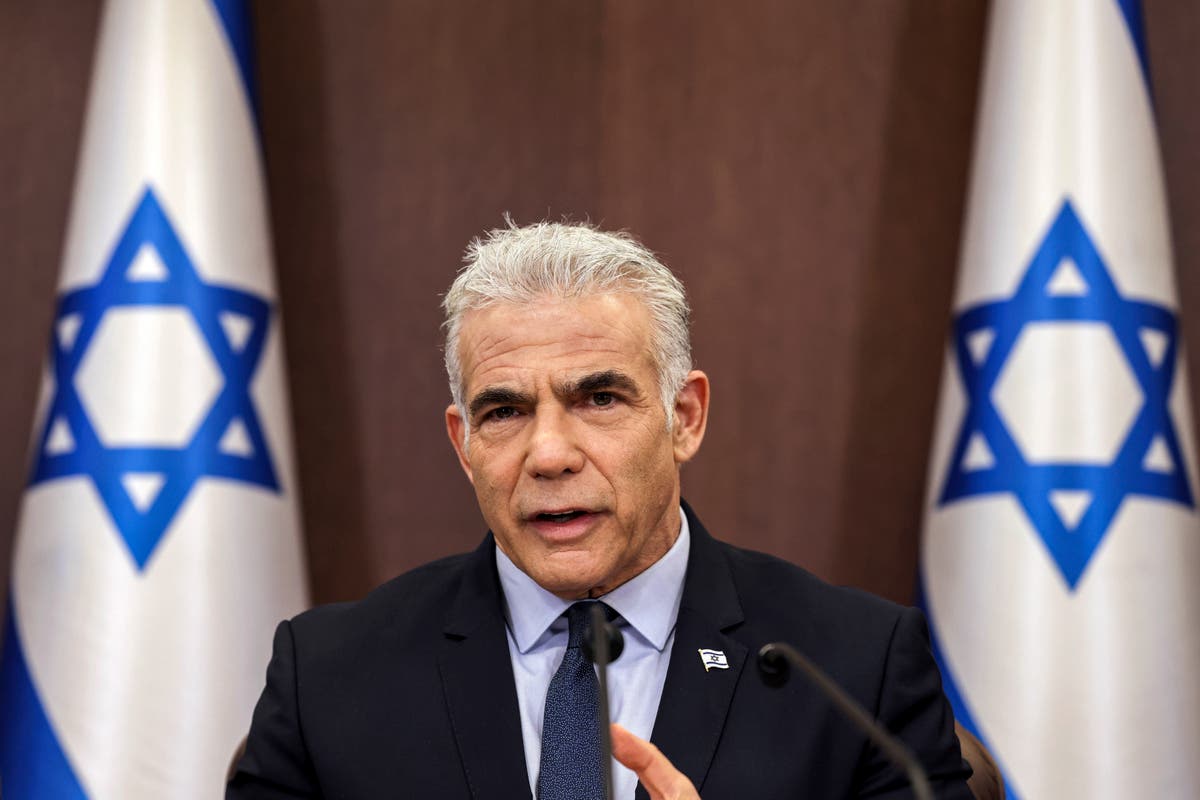 Israel's prime minister met his Turkish counterpart for the first time in 14 years, the latest sign of warming relations between the two regional powers after a long and painful rift.
Israeli Prime Minister Lapid's office said he met Turkish President Recep Tayyip Erdogan on Tuesday on the sidelines of the United Nations General Assembly, the largest annual gathering of world leaders currently in New York.
In his meeting with Erdogan, Rapid said he "complimented" the two countries' recent restoration of full diplomatic relations and the appointment of a new Israeli ambassador to Turkey this week.
The scene of Israel's caretaker Prime Minister Lapid greeting Erdogan warmly ahead of new elections in November may help strengthen his diplomatic credentials as Israel's replacement for longtime former prime minister Benjamin Netanyahu. Netanyahu has described himself as a world-class statesman, but relations with Turkey have soured during his more than a decade in power.
Erdogan has shown a willingness to forge warmer relationships since Netanyahu stepped down last year. Erodgan has been an outspoken critic of Israel's policy toward the Palestinians after years of tensions. Israel, in turn, opposes Turkey's acceptance of Hamas, the Palestinian militant group that rules the Gaza Strip.
In 2010, once-close regional allies withdrew their respective ambassadors after Israeli forces stormed a Gaza convoy delivering humanitarian aid to Palestinians that broke an Israeli blockade. The incident resulted in the death of nine Turkish militants.
But the two countries agreed to exchange ambassadors following Israeli President Isaac Herzog's March state visit to Turkey and other signs of a thaw. The two countries still have various strategic interests, including containing Iran.
During the meeting in New York, Lapid thanked Errodgan for his intelligence cooperation against Iran's attempted attack in Turkey and raised the issue of missing and captured Israelis, his office said.
The leaders also discussed energy cooperation, the statement added. Erdogan has expressed interest in Turkey's use of Israel's offshore gas fields in the Mediterranean.