Ethereum Price Still On The Decline, Can Buyers Defend This Price Level?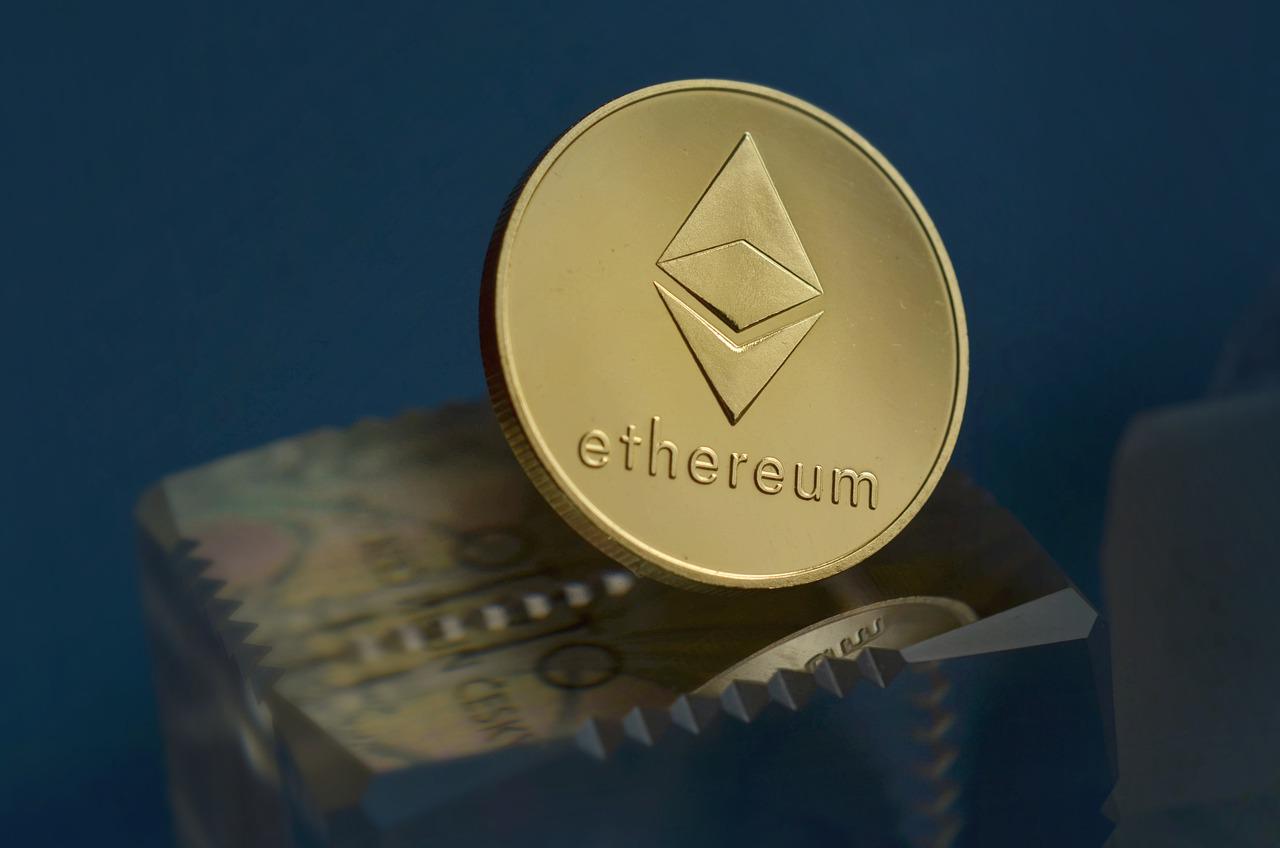 At the time of writing, Ethereum price is attempting to rise on its daily chart. Over the past 24 hours, ETH is up 2% and price action continues to be lacklustre.
Last week, the price of ethereum fell 21%. Technical indicators point to continued bearishness.
Purchasing power has dropped significantly, which has brought the price of Ethereum closer to its immediate support line.
If buyers don't defend the nearest support line, Ethereum could see further losses on its daily chart.
To invalidate the bearish thesis, ETH must jump over several resistance levels. Selling dominance can push altcoins even lower.
As the price of major market mover Bitcoin fell on its respective charts, most altcoins followed suit.
ETH must surpass the $2,000 price level to invalidate the bearish thesis. ETH bulls must defend the $1,200 price area, otherwise ETH could free fall towards the $1,000 price level.
Ethereum Price Analysis: One Day Chart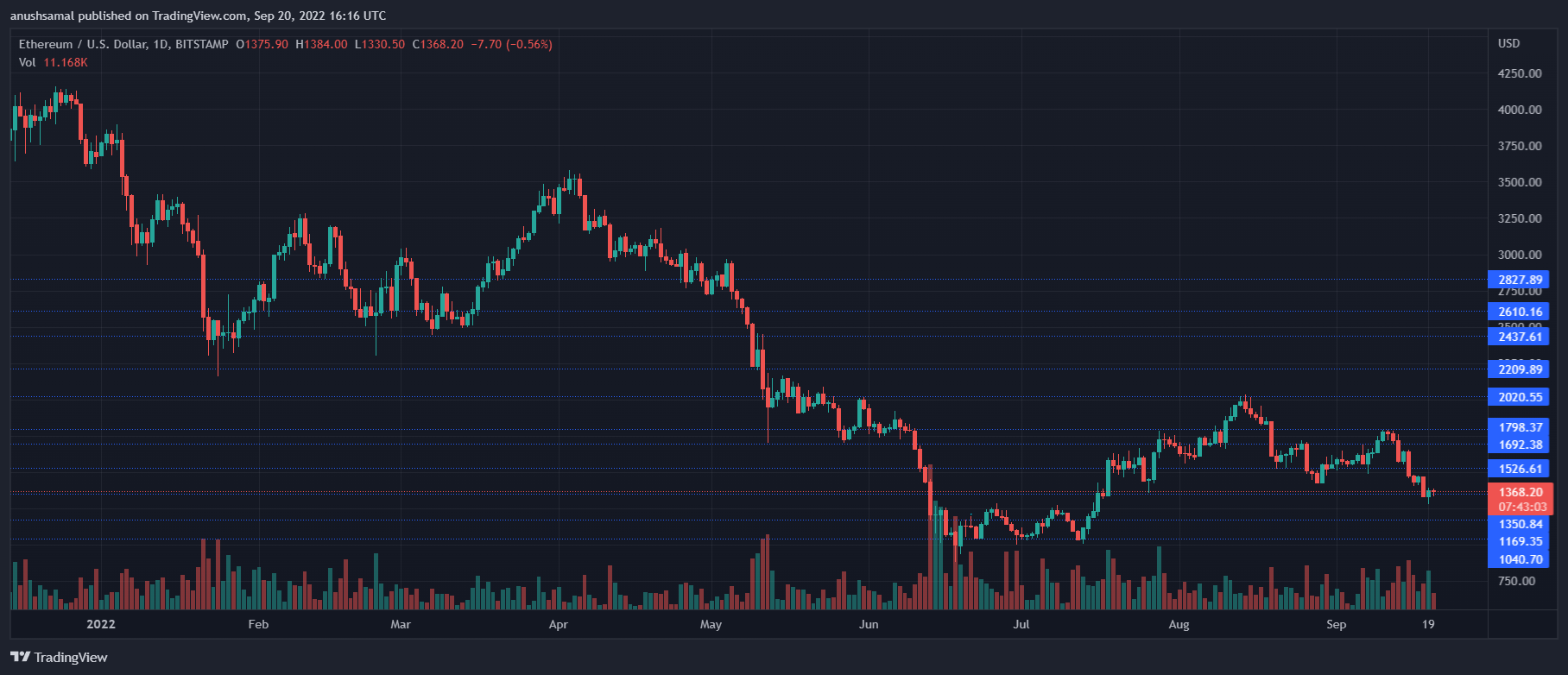 At the time of writing, ETH is trading at $1,360. Since Ethereum hit the $1,800 price mark, the bulls have been unable to sustain themselves and caused the asset to fall further.
The coin's nearest support line is at $1,200. It is crucial for buyers to hold the $1,200 price mark, as a decline from this level could take ETH to $1,000.
Resistance for the altcoin lies at $1,560, beyond which a ceiling could be seen at the $1,800 price level. If ETH manages to break above $2,000, the bearish thesis could be invalidated.
The amount of ETH traded in the previous session depreciated, indicating increased selling pressure.
technical analysis

ETH continues to slide south due to lack of demand at the time of writing. Indicators also paint a bearish sentiment on the charts.
The RSI is below the half line, which means that there is too much selling pressure compared to the buying power in the market.
At the time of writing, this indicates a decrease in demand for Ethereum.
Ethereum price is below the 20-SMA as demand for the coin drops. This means that sellers are driving price momentum in the market.

At press time, the altcoin has shown a sell signal, suggesting further bearishness is likely.
Moving Average Convergence Divergence shows price direction and market momentum. The MACD experienced a bearish crossover, leading to the formation of a red signal bar, indicating a sell signal for ETH.
Bollinger bands, which indicate price action and volatility, also point to upcoming price changes, as these bands have widened at press time.