2 injured in blaze at BP refinery in Ohio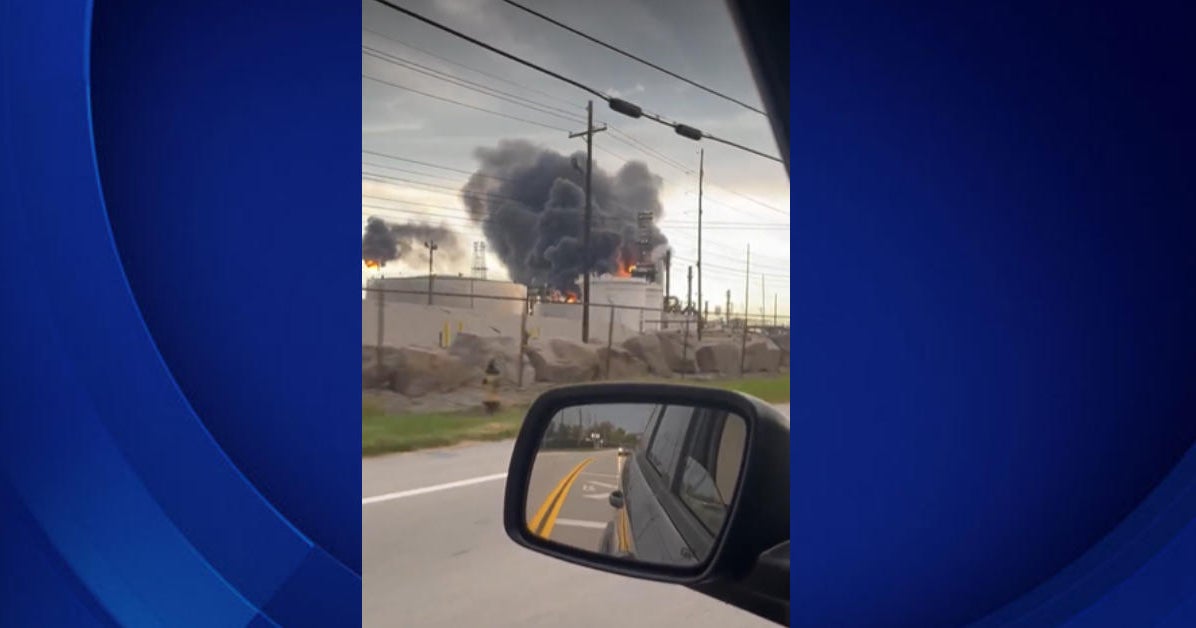 Two people were injured in a fire at a BP refinery near Toledo, Ohio, on Tuesday night, a company spokesman confirmed to CBS News. Videos and images posted to social media were supposed to send huge flames and black smoke from the facility.
The fire broke out at the BP Husky Toledo refinery in suburban Toledo, Oregon.
Two people were injured in the fire, BP spokeswoman Megan Baldino said in an email. The extent of their injuries is unclear. All other employees were counted, she said.
"The refinery has been safely shut down during the response," Baldino wrote.
No word on possible causes. The exact details of the fire are not yet known. The company did not disclose how many people were in the facility when the fire broke out.
The Lucas County 911 Regional Council, which handles emergency dispatch for the area, confirmed only to CBS News that local municipal fire crews have responded, assisting the refinery's own fire department.
Toledo is located on the Ohio-Michigan border about 60 miles south of Detroit.