Elder Scrolls Online's Newest DLC Is Now Available On The PTS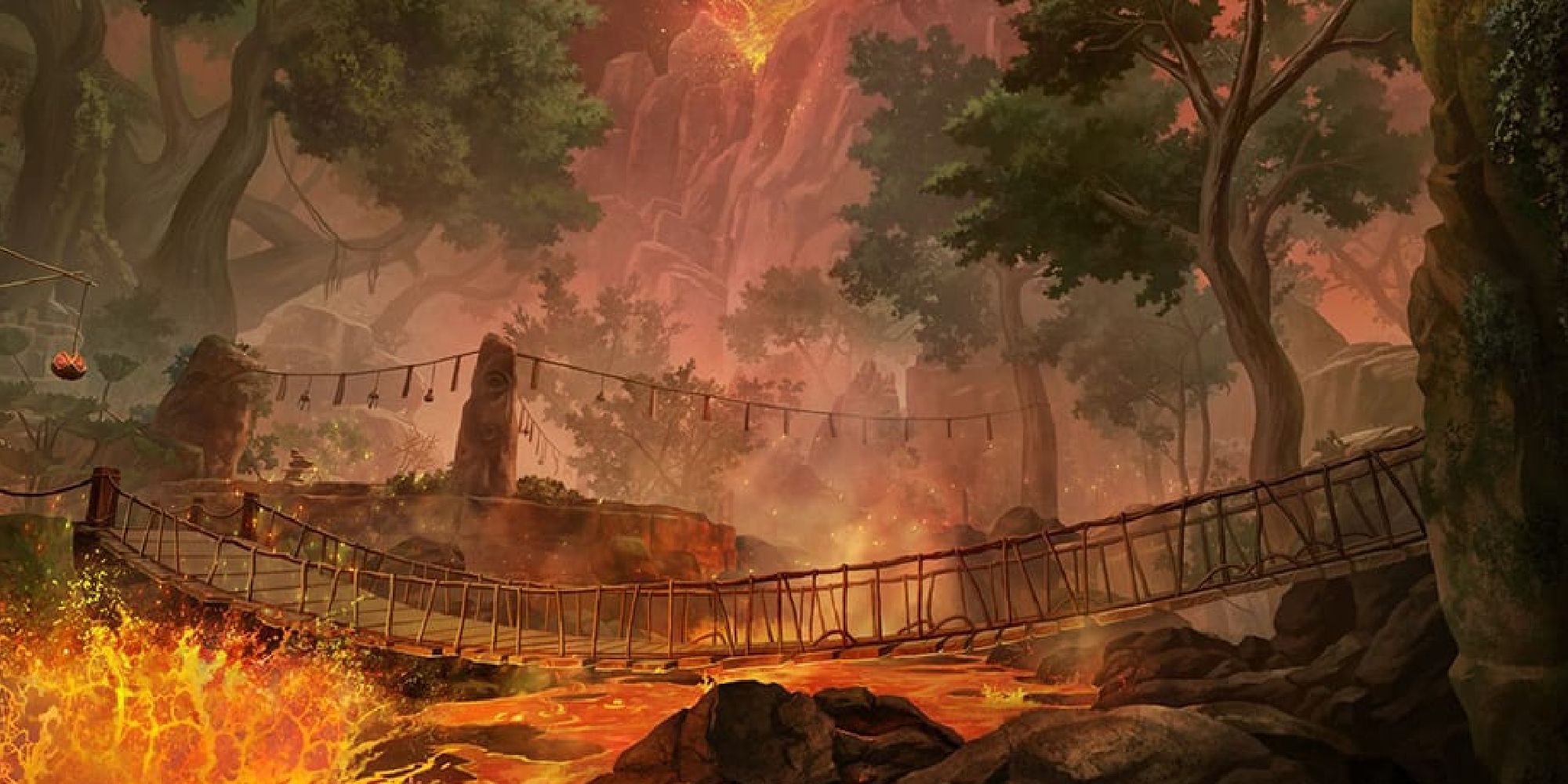 The Elder Scrolls Online opens the storyline of Legacy of Brittany with its latest major expansion – High Isle. It continues with the Lost Deep Dungeon pack and is now coming to an end with A Song of Fire, a brand new DLC area similar to Markarth, Southern Elsweyr and Clockwork City. It is now available on PTS for PC and Mac.
In this DLC, you'll visit Galen Island as Zenimax dives into the lore of the Druids. You'll have to protect it from the Firesong ring, while the sea elf Maormer is busy raiding the coastline. It all culminates when you and your allies fight back against the ascended lord who was established as the big bad in Takashima.
Related: The Elder Scrolls Online Lost Depths Preview – A deep dive into ESO's potential
The island is very similar to Amenos, and in High Isle we see them abandon prisoners to fend for themselves. For context, we're saving the leaders of each alliance here. Garen also has a rich and lush green jungle, but instead of being full of hapless prisoners, it is home to druids and woodland elves.
Firesong not only expands the story of High Isle, but also its card game Tales of Tribute, with a new patron named The Druid King. You can find and try out PTS decks before their final release, but any progress you make on test servers won't carry over.
The PTS update also introduces an objective tagging system that lets you tag allies, enemies, and yourself, while you can now hide pets around busy interactive stations in the city. Meanwhile, Armory Stations, which can be used to exchange builds and gear with custom suits, have been added to the two main PvP locations, Cyrodiil and Imperial City.
Firesong is coming to PC, Mac, and Stadia on November 1, but for those on Xbox and PlayStation, you'll have to wait until November 15 to try it out.
Next:Interview: How The Elder Scrolls Online Team Creates a Real Board Game in the Digital World