CBS News goes inside a Ukraine police station allegedly used as a torture chamber by Russian forces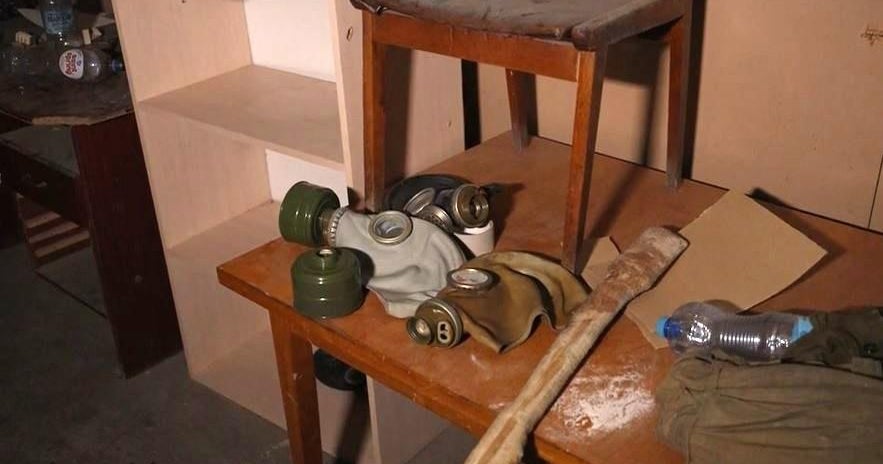 Izum, Ukraine – Ukraine's lightning counterattack against the Russian aggressors continued to be successful. Ukraine's armed forces now have their sights set on retaking the city of Lysychansk, which has been under Russian control since July.
But as Ukrainian troops took back more positions from the Russians, they found more terror. CBS News reporter Debora Patta witnessed first-hand disturbing evidence of the alleged existence of Russian torture chambers in the liberated city of Izyum. As towns and villages in the northeastern region of Kharkiv are liberated from Russian occupation, the horrific truth about Vladimir Putin's thoughts on Ukraine continues to emerge.
Ukraine calls Russian shelling near nuclear power plant 'nuclear terrorism'
Pata visited a police station in Izyum that was once used as a local headquarters by the Russian army. CBS News got into it after demining, and Ukrainian detectives began their grim work.
Pata was taken to what Ukrainian locals and police say was being used as a torture chamber. Russian soldiers slept there, ate there, and carried out terrorist activities used to control civilians and capture Ukrainian fighters.
The police station's dark, damp basement walls are lined with egg cartons because it was previously used as an underground shooting range. Soundproofed. This means the screaming will be suppressed.
Scattered around the basement, Pata saw what the occupying forces had left behind. Many looked innocuous — hangers, old appliances, masks and other household items — but police have obtained testimonies from victims who say they were all used as instruments of torture.
Unused shock devices were also found. Pata met local resident Anatoly Garagatny last week, and he couldn't help sobbing as he described being electrocuted at a police station.
Prisoners like Garagatney are kept in cramped cells filled with the stench of overflowing buckets. The walls are covered with rows of small pencil strokes, marking the days the prisoners were kept inside. In some places, there are more than 50 points.
Police Chief Sergey Bolsenov is leading the investigation into what happened in his town, including the headquarters of his department.
"We're collecting fingerprints and DNA evidence from this place," he told CBS News to determine if the person recently detained there is still alive.
Russia dismisses discovery of mass grave in Izyum as a "lie".
But when he spoke to Pata, Garagatney was exhausted after cordoning off more than a dozen police-like crime scenes.
"This is the consequence of terrorism," he told CBS News. "Russia is trying to strangle the local people and make them suffer … make them so scared they will forget freedom."
Efforts failed.
Like many Ukrainians who have suffered under Russian occupation, the Izyums are not broken in spirit. Their fear turned to defiance.