Alex Jones trial – live: Infowars host says he didn't lie about Sandy Hook 'on purpose' as his testimony nears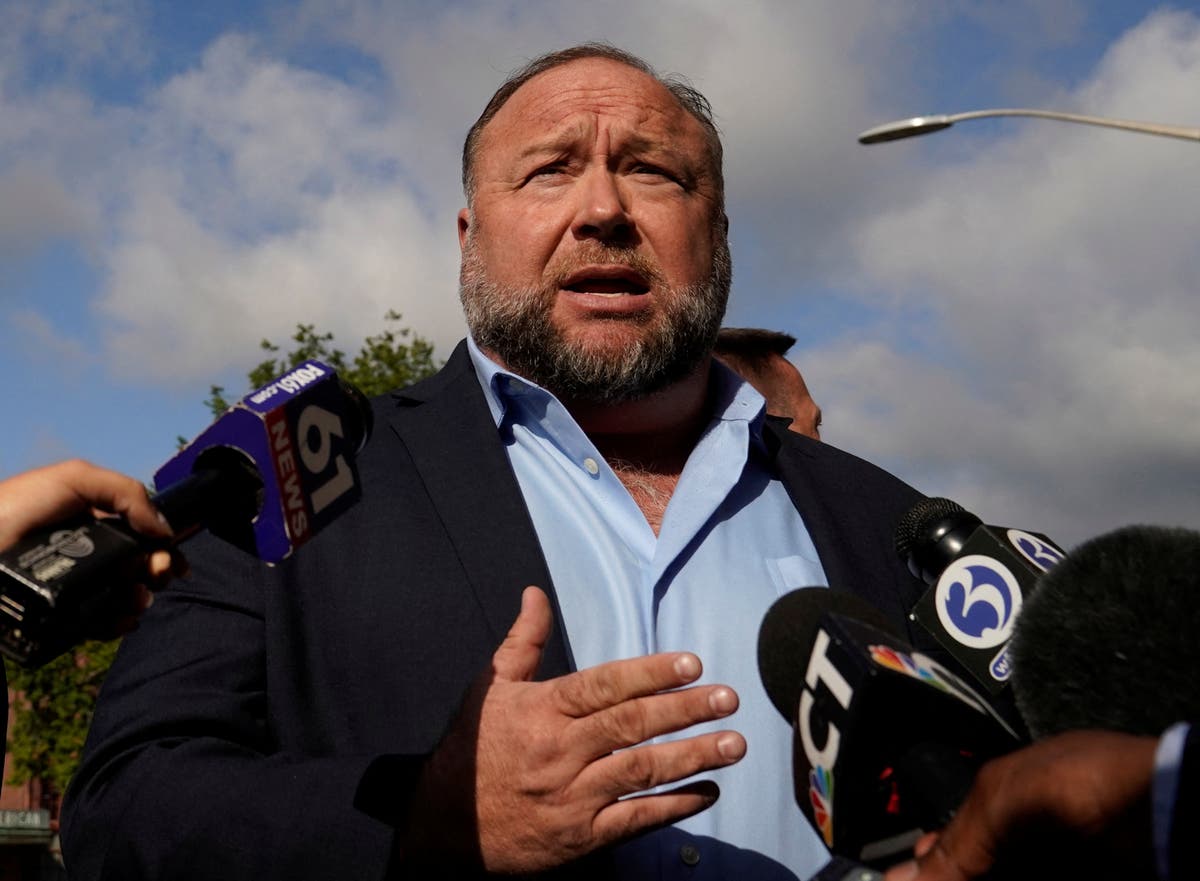 Jury shown video of Alex Jones mocking Sandy Hook parents
A second defamation trial is underway in Connecticut for conspiracy theorist Alex Jones, who confronts the families of victims of the Sandy Hook Elementary School shooting he claims was a hoax broadcast to millions of viewers.
Jones appeared outside the courthouse on Tuesday morning and gave a brief statement to reporters, calling Judge Barbara Bellis a "tyrant."
Last week, the court heard three days of testimony from Brittany Paz, a designated representative for Jones' media company Infowars, about its operations — although much of her testimony was recused. The jury saw how Jones' audience grew exponentially in the wake of the tragedy and the company's revenue increased dramatically.
Multiple videos showed Jones' shocking claims about the shooting, including when he mocked the victim's parents as "crisis actors" and presented completely false information about the events of the day.
Last month, following a similar lawsuit, a Texas jury ordered him to pay nearly $50 million to the parents of a slain child. Jurors will now decide how much he should pay relatives of the eight victims and FBI agents who responded to the scene of the 2012 massacre.